Voici my 500th post! How better to celebrate than by posting Narnia/Mary Poppins crossover fic about Susan becoming Mary Poppins's assistant, co-written with awesomefaces Betsy and Wyrm? In many ways, it is kind of a perfect summation of my fannish experience. This started as commentfic in separate posts, then we consolidated it in a whirlwind of excitement, and left it to languish for like a year.
Title
: Winds To Catch
Authors
:

animus_wyrmis
,

be_themoon
, &

lassiterfics
. Because sometimes it takes three people to churn out 1300 words.
Fandoms
: Chronicles of Narnia/Mary Poppins
Characters
: Susan Pevensie, Mary Poppins
Rating
: PG
Summary
:
"Come with me," Mary says, and Susan doesn't hesitate because this is the second chance she thought she'd already lost alongside everyone who could give it to her.
She has her umbrella, and they both have the winds.
~
( SPN crossovers I wanna read/write: Narnia, Fight Club, Lucifer, X-Files )
Some little bird told me it's fandom appreciation week. I can get behind those sentiments. Hey, fandom! I like you. I would even go so far as to say I like you a lot. Let's go for a malt sometime and write epic commentfic (LIKE A BOSS), OTP crossover ships (LIKE A BOSS), and swear that this fic is gen (oh fuck me I can't fuckin do it shiiiit). Seriously, guys, with your Giant Squid fics, and your sympathy for the 'villain', and your thoughtful worldbuilding, and your willingness to let joy get out of hand, and your furious shaking of shoddy canon until plausibility and/or glee falls out,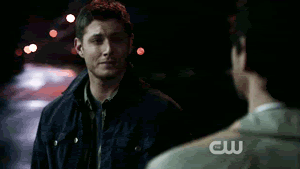 <333333
In conclusion,
Hipster Puppies
and
Cute Boys With Cats
.